The SeamTrak Advantage
Get a Free Ebook
Improve your hitting game, and get a step above the rest. Simply enter your information to the right, and we'll send you a copy of Xan Barksdale's new ebook, "50 Hitting Tips from a College Coach". Don't miss out on this opportunity!
A realistic batting experience
Baseballs are actual still images from SeamTrak.
4-Seam Fastball
From the box, the straightest pitch is a reddish, brownish solid, without much form. Batters don't really see seams.
2-Seam Fastball
The pitch's downward slide makes the seams look like blurred vertical railroad tracks.
Curveball
The only pitch that moves up after its release has seams that run from 10 o'clock to 4.
Slider
At first it looks like a fastball, but as it breaks down and away (or in, to a lefty), there's a red dot at about 2 o'clock.
Change Up
It's blurry and solid like a four-seamer. Hitters need sharp foveal vision to I.D. the off-white color before the pitch drops.
Training Made Simple.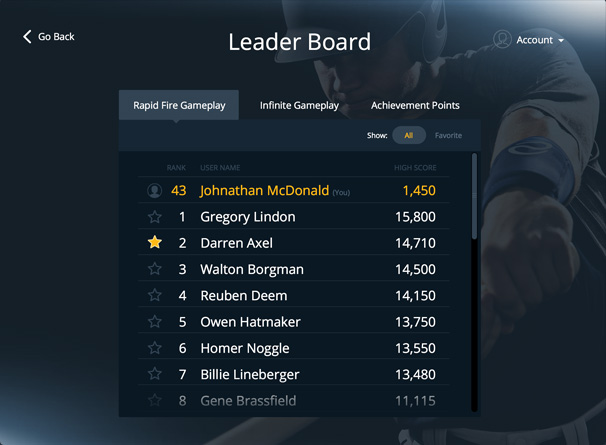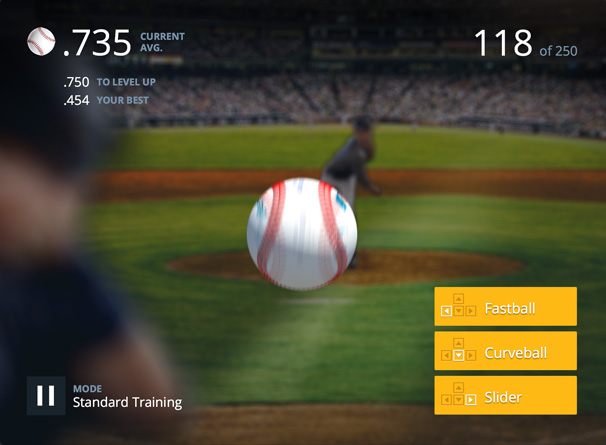 Available for: Desktop and Tablets
20/12 MLB Vision
Most players struggle to hit off-speed pitches (curveballs, changeups, sliders, etc.) because they don't recognize it quickly enough. SeamTrak eliminates that problem and increases reaction speeds.
Game Changer
Before now, there hasn't been a good way to train a player's pitch recognition other than live, in-game at bats. SeamTrak allows you to get more virtual repetitions in one week than you can get all season.
Use It Anywhere
Because SeamTrak is a web application you can train from anywhere in the world that has an Internet connection. You no longer need to be in the batter's box facing a live pitcher to track pitches.
Start Improving Your Game Today!
It's easy to get started, just click to become a member